I noted this in another thread, but this is big enough news it probably deserves its own thread...
Xadavien Sims, a 4-star DE/TE from Durant, Okla., who is rated by some the No.1 prospect in Oklahoma for 2024, named his Top Five schools Wednesday and says he will commit on May 20. His Top 5 are:
Vanderbilt
, Michigan State, TCU, Oklahoma, and Oregon. (Schools that DIDN'T make his Top 5: Texas A&M, Michigan, Miami, Georgia Tech, Arkansas...)
AND... he also announced Wednesday that he has booked an official visit to Vandy. Vandy will be able to make its best pitch.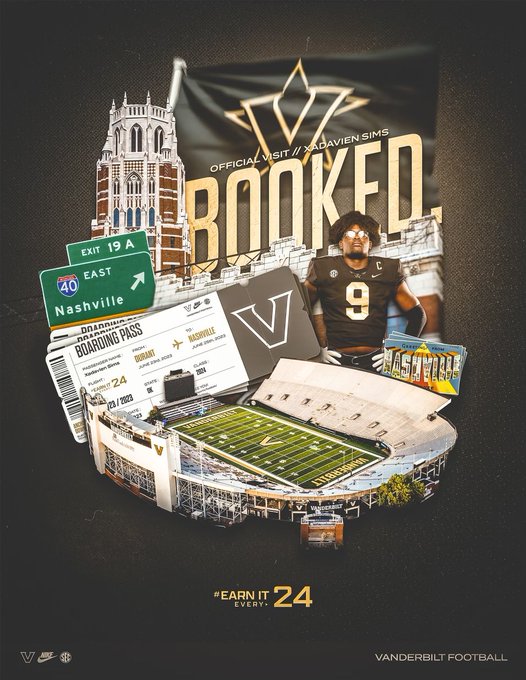 Couldn't possibly pick Vandy out of those five, you say? Well, he trains with C4 Sports in the Texoma area, and Vandy has been recruiting the heck out of C4, and recently got a commitment from lightning-fast RB Caden Knighten of Wynnewood, OK for 2025. (But... Vandy also recruited DE Bai Jobe with C4 hard last year, and got an official visit from him, but lost out to Michigan State.)